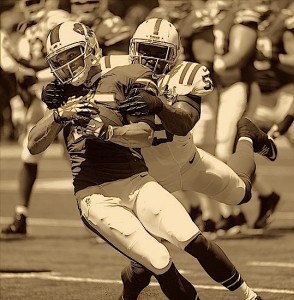 Program Includes:
60 Pages of Programming
13 Weeks
Wide Receiver
Speed Work
Strength Work
Capacity Work
Aerobic Work
Power Development
Acceleration Development
This is strictly a history lesson, a learning tool, that's it!  Nothing more!  This is the Specific Outline that I had for one of my Pro Receivers.  There were alterations!!! Everyday there were on the spot adjustments!!  However, this will give you a solid idea of what you want to do. 
Enjoy and learn!!!  Make sure to submit any questions on FreakStrength.com regarding the Outline.
*All sales are final*